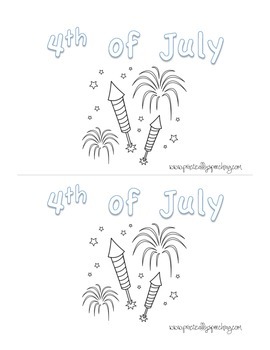 The red, white, and blue theme was kicked off today with a book and some vocabulary! Tomorrow we will sort red, white, and blue items and use this emergent reader book to target more vocabulary. The kiddos were into the "parade" situation so that means the book was a hit! LOL
This is another freebie! Another situation where I found the clip art in assorted places, cannot remember where, and so I'm not selling it, simply a free share!
We will be using this in a group setting, where we will be following verbal directions and coloring using red, white, and you guessed it - blue! This is a great carryover item to send home too!
You can grab this freebie
HERE
on TpT while it's
red
hot! Get it?! Eh!? Eh!?
...Okay, it's reality TV and popcorn time, I'm officially punchy! :)