I'm getting ready for my observation tomorrow - eek! I'm using the book "Snowmen at Christmas" by Caralyn Buehner, and while my story companion is not
quite
ready yet for TpT
(still tying up some loose ends, final touches, etc!)
, I wanted to share my sequencing cards!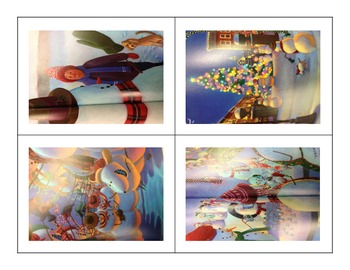 I'm using a Snowman that I grabbed at the Target dollar spot yesterday for - you guessed it - a dollar! I slapped some velcro down the poor things face and stomach, and added these snowflake post-its with transition words for sequencing (post-its also from Target dollar spot - woot woot!).
I snapped some pics of the book with my phone, then put them into powerpoint to be printed and laminated. I plan on reusing the snowman for sequencing other activities, so I'll be using velcro on the pictures as well!
Hopefully the kiddos find the Snowman as hilarious as I do, and my observation is a success!
You can download my sequencing cards for FREE -
click HERE.