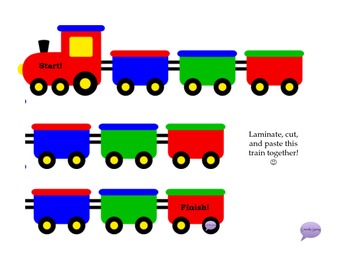 We're working on making choices for my pragmatics kiddos. Whether that's yelling out
when you have the answer, or pushing someone on the playground - knowing what the right choice is and when to make it is essential.
One of my kiddos loves trains, and it seemed
natural to tell him to "stay on the right track" when making a choice. Cue a game being created to reinforce this!
18 questions make up this game, tell if the boy/girl made the right choice and place the card "on the right track".
Download this quick, fun game
HERE
on TpT!