Good Morning, Baltimore!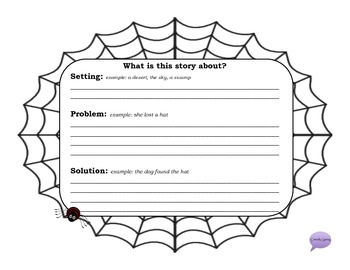 Hope your weekend was
wonderful
! We visited friends who moved from NY to Baltimore this weekend - so fun! We put it on our "if we ever left NY list" of places! ANYWHO, I shared my "web of books" picture with you on instagram (@practicallyspeeching) before I left! I wanted to
also
share the
activity I'm using with it!
Web of Books!
We are working on comparing/contrasting and character description in my room! I wanted to read 3 different Halloween books and have the kids provide the details for each and find their similarities. Spin a web of knowledge - if you will! I created a packet to use with each book that focuses on characters, setting, problem, solution, etc. It can be used with a variety of ages because it has the option to write and/or draw the answers. Each student will put together a packet for each book. They can then add their details to the web that we will complete at the end of this week!
The best part about this activity? It's FREE! Download it
HERE
from TpT. Spooky Savings! :)