It's Fall - my favorite season of the year! I'm pretty excited to be able to have food in my Speech room, and so why
not
do an apple taste test!?
The 5 senses are a great topic, you can get a
ton
of language out of it and you know it's something they'll use in the classroom. I decided that since apples are one of the healthier options to start with, I'd do some taste tests and focus in on how they tasted, smelled, sounded like, looked like...all the good ones!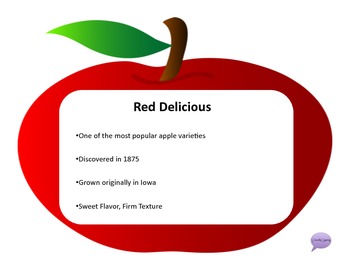 You'll be able to graph, write about, and draw what you find with this packet. Plus, there's carryover
that you can print out and stick in those speech books for a great story when they get home! Be sure to try this one with your students, and get to slicing those apples!
Find this fun activity
HERE
and be sure to look out next week for photos of when we try this in my Speech room! :)